More than 400 animals treated at SPAW and Unitec joint clinic
SPAW and Unitec once again joined forces for a joint clinic in Tokomololo, Kingdom of Tonga, that saw more than 400 animals treated in December 2022.
The team of five vets, five vet nurses and 12 vet nursing students from Unitec carried out 235 surgeries as well as consultations.
SPAW Trustee Laura Harvey, who co-ordinates the clinic with Unitec, says it was great to be back in Tonga.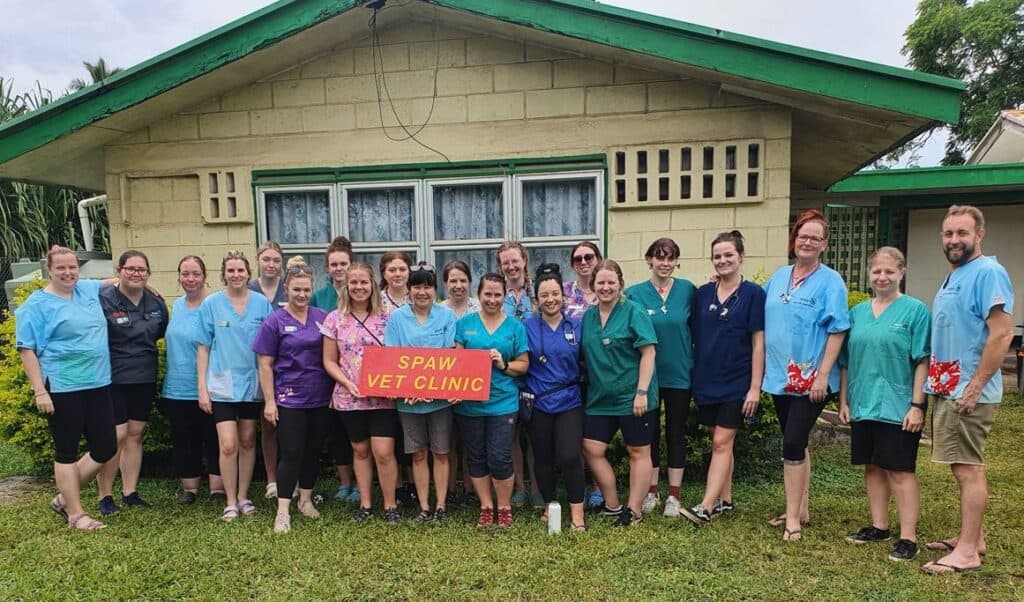 "After not being able to visit the Kingdom of Tonga due to the Covid-19 pandemic, the condition of the animals was a lot better than we expected. The Tonga Animal Welfare Society (TAWS) have been doing a superb job providing advice, support and treatments, such as flea and worm medication, during this time.
"It was amazing to get through so many surgeries and consultations during the week and see how grateful the local community is to see SPAW back on island."
This is the eighth combined clinic that SPAW and Unitec have run together.
Laura says the clinic is a great opportunity for vet nursing students to gain new skills and practical, hands on experience.
"It is a very different environment over there from what the students are used to in New Zealand. But the students quickly adapted and its incredible to see how much they learn in a week. The sheer volume of consultations and surgeries is much more than they could expect at home so it's huge for them.
"We always getting really good feedback from the students who go on this trip, especially around how the clinics help them to gain confidence in their skills and that they are doing something truly worthwhile," Laura says.
SPAW would like to thank Unitec, Zoetis NZ, MAFFF, TAWS and the local Tongan community for their support on this trip.